For the 5th consecutive year, Epic is hosting their annual MegaJam. Your Goal is simple - Create Games!
Quote

The 2019 Epic MegaJam will take place between November 14 through November 21, and we invite all Unreal Engine developers to participate. Details, resources, award categories, prizes, and registration can be found on the official Epic MegaJam Itch.io page.
Just one more day until the MegaJam kicks off.  Register on itch.io - https://itch.io/jam/2019-epic-megajam
Here's the list of prizes for the winner:
A GDC package experience, including a GDC Expo Pass, flights, accommodations, a $100 per diem, and a digital showcase with your game from Intel Software
a custom, gaming PC from Falcon Northwest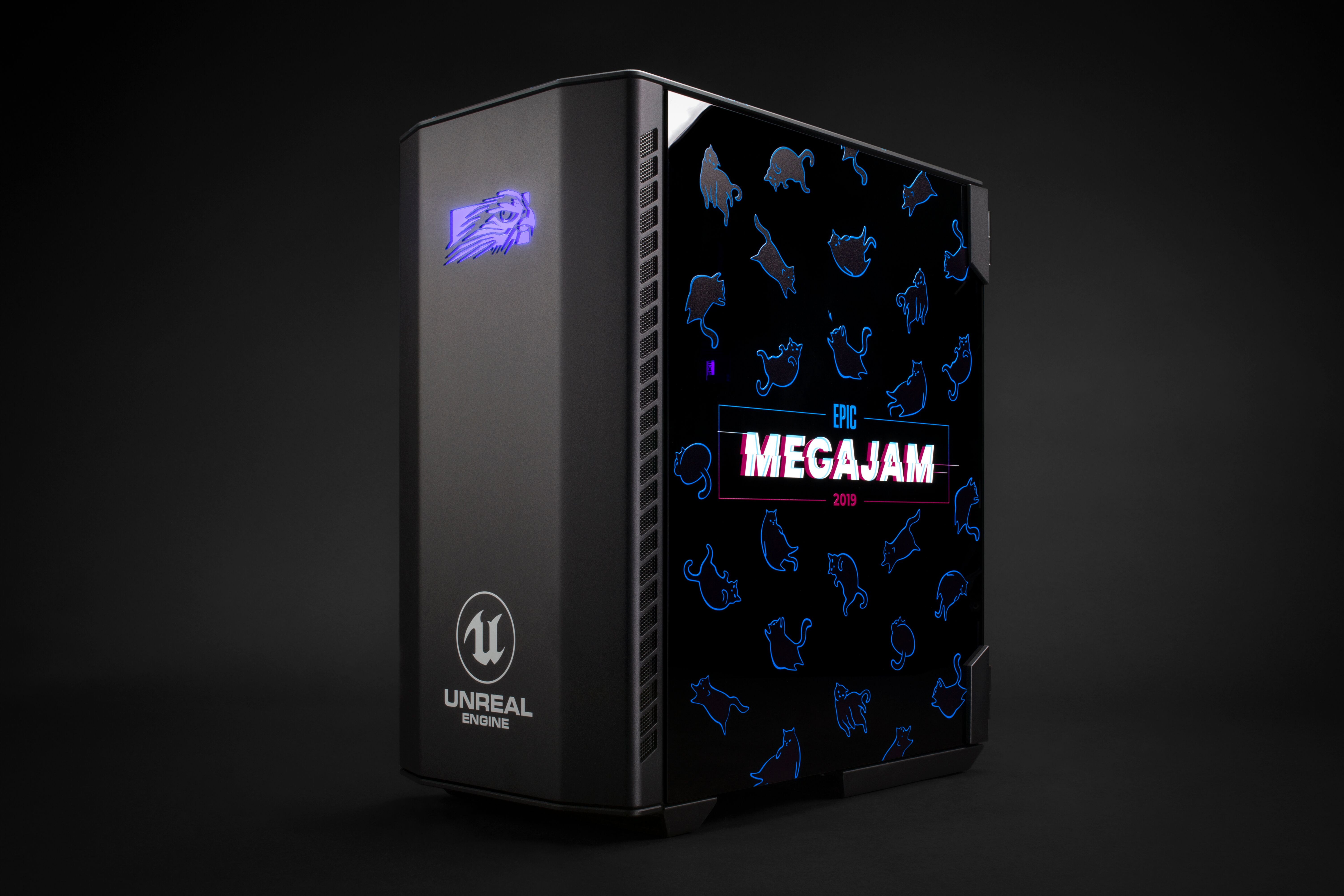 Talon 20th Anniversary Edition case with custom MegaJam-themed graphics
Intel Core-i9 9900K 5.0 GHz processor
Asetek 280mm sealed liquid cooler
32 GB DDR4 memory
CableMod custom cable package
Nvidia GeForce RTX 2070 Super graphics card
1TB Samsung EVO NVMe storage drive
750 Watt EVGA power supply
a 1 Year subscription and all of their asset packs on the Marketplace from GameTextures.com
a 1-year Houdini Indie license from SideFx
an Unreal Engine-branded gaming chair from DXRacer
1 year of Soundly PRO from Soundly
6 months of Visual Assist from WholeTomato
temperate Vegetation: Foliage Collection, temperate Vegetation: Spruce Forest, Temperate Vegetation: Fern Collection, Temperate Vegetation: Wild Berries, and Temperate Vegetation: conifer Bushes & Saplings I from Project Nature
Procedural Landscape Ecosystem and Photorealistic Landscape Bundle from Gökhan Karadayi
any three packs from SilverTM
an Unreal Engine swag pack, including a 2019 Epic MegaJam t-shirt
a "Game Jam Finalist" forum badge
a featured playthrough on the December 12th livestream
a highlight on the Unreal Engine blog
Follow the itch.io link provided above for the full list of prizes and guidelines for this event.
Source: https://www.unrealengine.com/en-US/blog/registrations-for-the-2019-epic-megajam-are-now-open